Google wants to deliver great websites in search rankings. Surge believes that content is the most important factor in making your site the best it can be.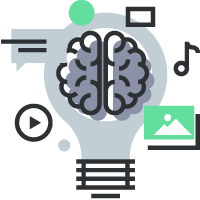 Great SEO Demands Great Content Writing
Your site's success depends on great content. Users love informative, fresh, captivating content. When users find what they're looking for, spend more time on your site, visit more pages, share your information, fill out forms and call you, that's great for your business.
For Google, these are signals of a great site that should rank highly for relevant searches.
Surge Marketing content team has developed a methodology for optimized content production. From the initial strategy and research phase to content composition and optimization, our end goal is always the same — to produce engaging content that converts visitors to customers and sends the appropriate signals to Google.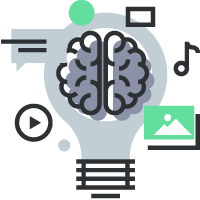 WEBSITE CONTENT
WRITING PROCESS
Surge Marketings'content team writes content with the goal of earning links, but most of our content writing focuses on a keyword phrase. We have a 5-step process for writing keyword-focused content.
Perform Keyword Research
To find out what potential customers are searching for, we use several tools to perform keyword research. We generally start with a list of 100-200 keyword phrases. We also use google's suggested results to find relevant keywords to the main phrase.
Decide Which Keyword to Target
Surge Marketing content team makes a priority list based on more than just search volume. We look at the competition for each term, search trends, gaps in your site content, backlink potential, and social signals.
Identify User Intent
Your content must satisfy the user's search intent! How do we know what users are looking for? We look at the search results to see whether service pages or blog posts are a better option.
Develop a Strategy
Before writing, we make a plan. We consider the length and type of content for your audience. Our concept needs to be something unique, so the team spends time on creative ideas. We also make a list of relevant terms to include in the page.
Create the Content
In the final phase of our process, Surge Marketing creates a brief that outlines the content and maps out the page we'll write. The website content writer then creates the content, finishes it with a great call to action, and adds graphics from our design team.