Our goal at surge marketing is to connect health care agencies and facilities with seniors who need their help. Our SEO and online marketing techniques help to find seniors with needs, resources, and disabilities. Our in-depth analysis helps determine how to connect your agency with desired payer sources. Our targeted marketing helps connect you with Medicare, Medicaid, Aid and Attendance, Community waiver/grants, and private pay clients.
Statistics show that patients who initiate contact with health care agencies have a longer customer lifetime value and have sustainable payer sources in place. We specialize in increasing patient census for Assisted Living Facilities, Nursing Facilities, Home Health and Hospice Agencies, and Senior Care Agencies. Our marketing and experience in the health care industry help you find short and long-term patients, with sustainable payer sources.
Leave the work to us, and we'll put a Surge in your bottom line.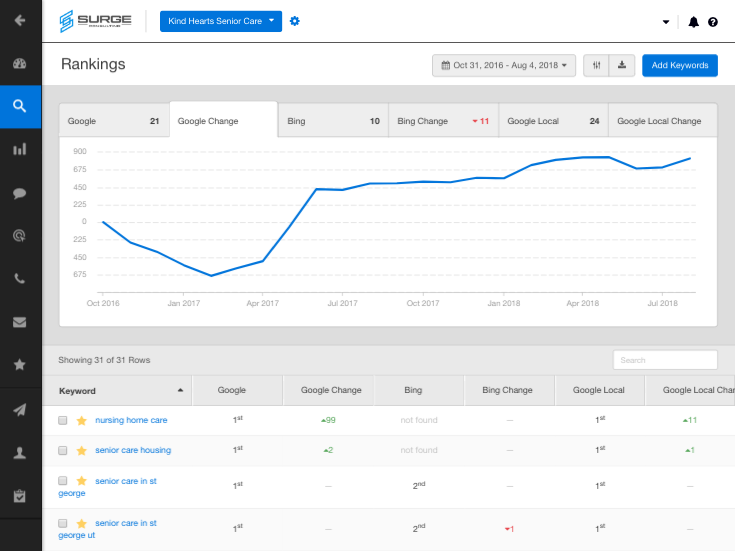 SEO
Here at Surge, we are Google Certified and follow Google's Best Practices to best rank your website. We execute tested and proven SEO methods to ensure that over time you build an effective and lasting online presence. No black-hat techniques, crazy guarantees, or unrealistic expectations. We simply guarantee that the work is being done the right way, being done consistently, and that we communicate throughout the process to make sure you are comfortable with your online presence.
Web Design
If you want to start SEO for your business, the first step is an effective website design. An effective and attractive website is what converts the visitors that SEO brings to your site. Surge has built a team of skilled and experienced web designers that can help you bring your vision to life.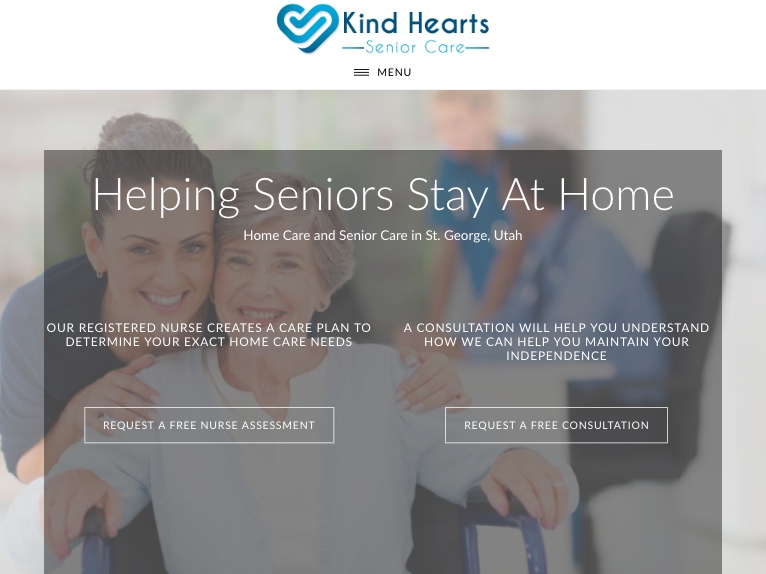 "I would highly recommend Surge Marketing to anyone who needs help with SEO, Ad Words or overall online marketing! It was really only a few months until I found myself #1 on most google searches for my industry. They always communicate their plans and have your best interest in mind. Any business owner who is looking to have their business grow online should use Surge Marketing!"
Free Website Audit!
Use our free audit tool to see how we can help to improve your online web presence.